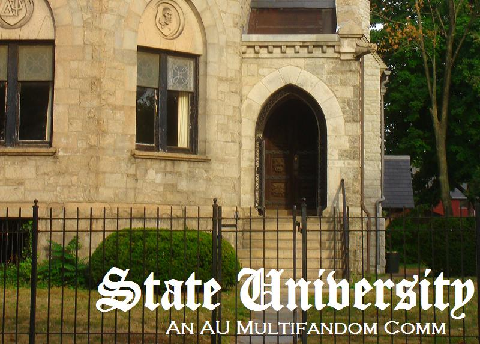 There are many ways to get in...
For many, State University is just another Ivy League college. Like several other in the country, State University offers high standards and a large number of straight-to-work graduates. It's test scores are above average and it's hidden setting make it a great retreat for city kids who want to get away and focus on their schooling.

A great primary college, the teachers are all more than happy to help their students along their ways. The college itself offers many scholarships for nearly everything, wanting a large diversity in it's student body.

Though, to those who know the school, be it locals or those who have done serious homework, the college has a secret. A secret well kept behind locked doors but still rumored among those who come to the school and those who leave.

The Skull and Key Society.

***

We are a brand new AU Multifandom community based loosely on the Skull and Bones/Scroll and Key societies of Yale University and the movie series The Skulls.
LINKS
[rules]
[campus info]
[society]
[faq]
[taken characters]
[held/wanted characters]
[application]
community
stateuniversity; Logs/Threads/Mail/Posters

stateuooc; OOC discussion

head_of_state; Mod Journal

Layout profile code thanks to ReversesCollide